List of nominees for the PICRA Board of Directors election on December 2, 2014.
Anna Afkari
Royal LePage Your Community Realty
I graduated with my MBA, which led to my position as Corporate Sales Manager with Bell Canada. However, my passion for Real Estate re-emerged due to my previous studies in Architecture. I'm admired by my Clients for my professional finesse whether buying or selling. I have the utmost confidence, very personable and a prudent negotiator. I believes that well informed Clients are happy Clients and I always know how to get the answers and information required in order for them to make the right decisions.
Amir Eshtiaghi
RE./MAX Hallmark Realty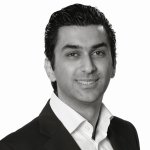 Amir Eshtiaghi is a Real EstateSales representative at RE/MAX.  Real estate has always been my number one passion in life. I got my Bachelor's Degree in Civil Engineering and immediately started my career working with the best developers on a series of mid and large-scale construction projects. Later on, as I gradually got more engaged with the business aspects of real estate developments, I decided to advance my education and got a degree in Business Administration. This helped me leverage my entrepreneurial instincts in my profession.
In my 14+ years of experience, I have come to strongly believe that building a reputation for great service can only be realized by absolute dedication to carrying out my responsibilities towards my clients. I know for a fact that the best marketing accomplishment is to earn your recommendation, and I work hard to achieve that goal.
Mojtaba Adibrad
Homelife Frontier Realty Inc
I epitomize integrity, energy, hard work and creative service in every detail of my real-estate transaction. I used to be a member of Iranian law society and worked as a lawyer for more than 15 years. My experience in this area helped me to not only have ability to drive sales but also to help others to be more successful. I am known for my outstanding client service, 24/7 availability and as a skilled negotiator. I am a father of two children and married for more than 30 years. I love to read, run and sometime cook in my spare time.
Abolghasem  Aliasgari
Remax Right Choice Inc.
I believe I can serve on the board of directors because I am a passionate leader. My interpersonal and collaborative skills, which I have developed through my college and university teaching experience will help me organize the resources available at PICRA. Last, I have worked as the president of a financial company in the past. I value PICRA's objectives to promote friendship, ongoing development, following the code-of-ethics and business opportunities for the real estate community.
Michael Sobhi
Harvey Kalles R.E. limited
Experience and Qualities:
•       Knowledgeable of Real Estate Markets and its policies
•       Understands Real Estate professional needs with the ability to demand for Policy Adjustments to satisfy those needs
•       Innovator
•       Creative
•       Passion for Mission
•       Result Oriented
•       Project Management in planning and development
•       Committed to meeting endgoals
•       Ability to problem solve complex issues
•       Negotiator
•       Experience in dealing with different level of Government authorities, Public Corporation, Pension funds and Real Estate Investment trust (R.E.I.T)
Ali Reza Ahanchin
Century 21 Heritage Group Ltd.
1-Pharmaceutical Science Group Update Committee Member 2004-Present
2-Pharmaceutical R & D, TIPT, Toronto, ON. Canada
3-Microbiologist (Ph.D) 1992 Tehran University, Iran
•       Head of Microbiology Dept. Anthec Diagnostic Inc. 2004-2009
Mississauga, ON. Canada
•       Assistant Professor, Shiraz Medical School, 1992-2002
4-Real Estate Broker, April 2010-Present
Century 21 Heritage Group Ltd., Thornhill, ON. Canada
Amir Ali Kouzehgeran
Top Canadian Realty Inc.
I got my Bachelor's Degree in Engineering from Iran and my Master's Degree from Western University, London. I am a PhD candidate in Western as well. I have been one of the owners and directors of Top Canadian Realty Inc., for about 10 years which is known the most successful and biggest independent Iranian owned real estate brokerage with 120 sales representatives. I am in the board of directors of Top Canadian Homes and RASAB both specialized in building and  construction of custom made houses. My knowledge and expertise together with many years of experience in serving happy clients and agents will definitely benefit my valued colleagues in the PICRA community. I have new ideas and plans to share with you in order to make PICRA more presentable for its members and Iranian-Canadian society.
Allen (Alireza) Rafizadeh
Century21 Leading Edge
I'm a Plant Genetic engineer specialized in business administration field. I have over 16 years of commercial management experience in one of the leading medical supply companies in Iran. I have been building custom homes since 1994. I'm active in selling real estate from 2009 along with building luxury homes. I am a proud family man, father of two beautiful children, dedicated in serving my community with passion  and integrity. I look forward to expand my experience from volunteering in committees to participating in respected board of directors of this association.
Fred Farjadpour
RE/MAX Hallmark Realty

I got my master degree in the field of Architecture from Tehran university. Doctoral study at Strasburg Univercity ,France, and Phd degree in Urban and Regional planning- Florida State University. I was teaching at Science and Technology and Alzahra university in Tehran for number of years and also i was vice president of Tehran urban renovation centre. I have few publications in the History of modern architecture and Elemts of palanning. I think Real etate business should be taken more seriously than now,also we need to promote more capable , professional and educated people in this field.