Join us on September 28th for a great informative seminar with Kaveh Alborz! Kaveh is a Chartered Professional Accountant, and Certified Management Accountant with over 25 years of extensive experience in providing value-added financial and management accounting to medium-sized and large corporations and enterprises, with a strong knowledge of IFRS, GAAP, and ASPE standards.
Kaveh Alborz
In addition to his designation, Kaveh has successfully completed part I, II, and III of the Chartered Professional Accountants of Canada In-Depth Tax Course to keep up with the challenging tax requirements of the clients.
Kaveh has a passion for entrepreneurship and information technology, and as the founder of iAccounting the leading provider of live accounting and real time bookkeeping services, he strongly advocates for the use of online technological resources to move the field of accounting forward into an innovative and more efficient service.
In iAccounting our team is proud to administer comprehensive and well-organized services, providing clients with access to their accounting software and financial information online at any time from anywhere. All of our iAccounting representatives strive to ensure that clients are afforded with the most extensive and efficient services, and we are pleased to offer these services at competitive prices.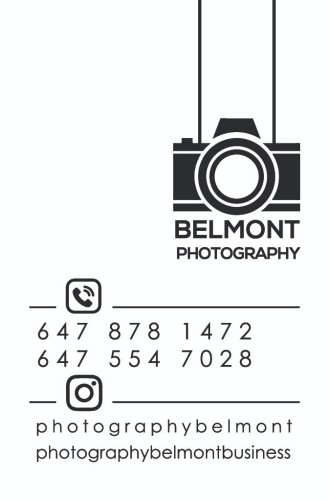 Proud Sponsor
Belmont Photography
Welcome to Belmont Studio, where every click of the shutter is a journey into the heart of storytelling. We are a passionate team of photographers committed to turning fleeting moments into everlasting memories. At Belmont Studio, we believe that photography is more than just images; it's a medium that captures the soul of a moment. Our approach is rooted in the idea that every smile, every tear, and every glance have a story to tell. We strive to reveal these stories with honesty, artistry, and a deep appreciation for the fleeting nature of time. Our Services Headshot photography: Elevating your personal and professional image with our expert headshot photography services, where confidence meets the lens. Portrait Photography: From individual portraits to family sessions, we capture the essence of who you are. Wedding Photography: We document the most cherished moments of your special day with sensitivity and creativity. Event Photography: Whether it's a corporate event, a milestone celebration, or an intimate gathering, we capture the emotions and energy of the occasion. Commercial Photography: Our commercial photography services are designed to help businesses and brands showcase their products and services in the best possible light.
We are at capacity. Registrations are now closed.